What Is the Meaning of Social Justice?
Political and philosophical theory that contends that the notion of justice has aspects beyond those represented in the concepts of civil or criminal law, economic supply and demand, or traditional moral frameworks.
It is also known as social justice theory. Social justice is more concerned with just relationships between groups within society than it is with the justice of individual conduct or the justice of individual rights and freedoms.
According to historical and theoretical precedent, the concept of social justice holds that all individuals should have equal access to wealth, health, and well-being; to justice; to privileges; and to opportunities regardless of their legal, political, or economic situations.
Nowadays, social justice is concerned with benefiting or penalizing distinct sections of the population, regardless of any one individual's decisions or behaviors, on the basis of value judgments about past events, current situations, and group interactions.
The redistribution of wealth, income, and economic opportunities from groups that social justice activists regard to be oppressors to those that social justice advocates believe to be oppressed is a common economic definition of social justice. Identity politics, socialism, and revolutionary communism are all frequently connected with social justice movements.
Key problems in the Social Justice System in Haryana
Haryana is now dealing with the following issues-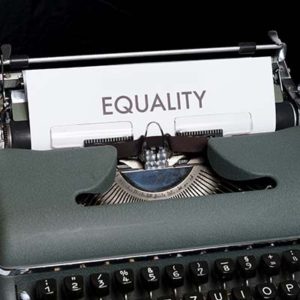 Casteism- On the social front, despite the fact that Haryana is an affluent state, the state faces several societal difficulties. According to the National Household Family Survey-4, 20% of Haryana's females marry before the age of 18. Casteism is ingrained in society.
Honour murders are a common occurrence in the countryside. Violence against persons from lower castes occurs on a regular basis. Although the tight social structure is relaxing, the process is moving at a snail's pace.
Infrastructure- Despite having been in existence for 50 years, Haryana does not have its own capital city (it shares Chandigarh with Punjab). The state should invest in a new and modern capital city. In addition, Haryana does not have a single airport (exclude Chandigarh). It is necessary to improve the quality of primary and secondary healthcare. Despite the installation of thousands of megawatts, there has been no increase in power supply.
In Agriculture- Haryana's growth was fuelled by a robust increase in agricultural production throughout the early years of the 1970s. The expansion of irrigation infrastructure and the electrification of rural areas under the reign of Bansi Lal resulted in substantial benefits for farmers.
However, due to a lack of investment and high input costs, the water table has plummeted dramatically, fertiliser consumption has skyrocketed, and agriculture has practically become unprofitable as a result. Groundwater levels have plummeted in 13 of Haryana's 22 districts, putting the state in the red zone.
Employment- It is, without a doubt, the most serious issue confronting Haryana today. There are more individuals working in farm areas than is necessary (disguised unemployment). Technical education institutes have sprung up all across the state, however the quality of the education provided is substandard.
All other social issues, such as crime and drug abuse in neighbouring regions of Punjab, are exacerbated as a result of the unemployment crisis. The fact that the Jats have gone on back-to-back agitations in the previous two years is one indicator of this.
Inequitable development- North Haryana is more developed than the southern half of the state. Despite the fact that it is in the National Capital Region and adjacent to Gurugram, Mewat is a backward town.
However, while Rohtak had significant growth under Hooda's reign, the neighbouring district of Bhiwani did not see the same level of prosperity. Past chief executives have been accused of concentrating their efforts solely on their own regions.
Welfare Schemes Under Social Justice Department of Haryana
1. Old Age Samman Allowance
Under this State programme, senior citizens of Haryana who are 60 years or older and who reside in the state are eligible to receive Old Age Samman Allowance if they meet the qualifying conditions set out in the program's guidelines.
Compensation: 2500 per month in allowance (w.e.f. 01-04-2021)
Eligibility Requirements:
According to the current rules, any person who meets the following criteria is eligible for the grant of Old Age Samman Allowance:
The person must be 60 years or older;
The person must be domiciled and resident of the state of Haryana; and
The person's total annual income, including that of his or her spouse, must not exceed Rs. 2,00,000 per annum.
2. Women and Destitute Women Pension
Under this State programme, poor or deserted women and widows who are 18 years of age or older are eligible for a pension if they meet the qualifying requirements set forth in the program's guidelines.
Compensation: '2500 per month in allowance (w.e.f. 01-04-2021)
Eligibility Requirements:
A woman of any age above the age of 18 who is a resident of Haryana State for the last one year at the time of application submission and whose total annual income from all sources is less than Rs. 2,00,000 is eligible for a pension under the scheme if she meets the following criteria
Must be a resident of Haryana State for the last one year at the time of application submission
She is a widow or a widower; or
Her husband, parents, and son(s) have all abandoned her, and she is destitute: or
She is impoverished as a result of the desertion or physical/mental incompetence of, in the case of married women, her husband; or, in the case of other women, her parents.
3. Disability Pension Scheme
This is a state-sponsored programme under which disabled people of Haryana origin who have a least 60 percent disability and are 18 years of age or older are eligible for a pension based on the qualifying requirements specified in the program's guidelines.
Compensation: '2500 per month in allowance (w.e.f. 01-04-2021)
Eligibility Requirements:
Must be 18+ in Age.
Possession of a Haryana domicile and continuous residence in Haryana for the previous three years at the time of application submission
Self-employment income from all sources shall not be more than the minimum wage for unskilled labour as determined by the Labour Department.
A level of disability ranging from 60% to 100%
Complete and total loss of sight
Visual acuity in the better eye with corrective lenses not exceeding 3/60 to 10/200 (Snellen) in the better eye.
Orthopaedically handicapped, having a permanent impairment of 60% or more of their body weight.
Mental retardation, defined as having an IQ of less than 50.