1. Tattva Spa Courtyard by Marriott Gurgaon
Tattva Spa is located in the millennium city of Gurgaon, which is a hive of activity, and provides you with the greatest wellness treatments. It is unquestionably the best spa in Sushant Lok Phase I, Sector 27, Gurgaon, offering a sensory experience that inspires your senses, redefines the ordinary and serves up the ordinary with a twist. Tattva Spa is located in Sushant Lok Phase I, Sector 27, Gurgaon and offers a wide range of professional therapies.
2. Sensaura The Luxury Spa
A complete spa treatment will revitalise your senses as you indulge in the blissful pleasure of being pampered.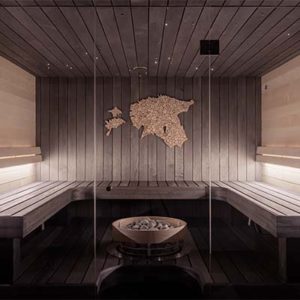 Sensaura creates a magnificent cosset that symbolises purity and elegance, and it is available in several colours. Their extensive variety of spa treatments caters to every aspect of your stay, including comfort, relaxation, and regeneration.
The treatments are intended to relieve stress and calm down your sensory nerves, which are constantly active throughout the day and night. They are dedicated to revivifying the sensory organs, therefore living up to their name.
As part of their global expansion strategy, they have established a presence on the Asian subcontinent, which is known as the "land of ecstasy." People have lost their footing as a result of very stressful environments, declining environmental quality, and a relentless drive to succeed. As a result, they desired to create a space where others suffering from mental illness might find solace.
A wonderful combination of old ideas and modern luxury, the therapies available at Sensaura are second to none. They have created spectacular spa cures that are unlike any other in Delhi and Gurugram, and they plan to bring the art to Goa and Dubai in the near future.
3. Tattva Spa Radisson, Gurgaon
The Tattva Spa at the Radisson Gurugram is conveniently located on the first floor, and it features three well-equipped spa therapy rooms, including one couple's spa room and two single spa rooms, both of which have ensuite steam and shower facilities.
Tattva Spa is your go-to spot for rejuvenation in Gurgaon because of the extensive range of beauty and wellness services available on the menu. Tattva, one of India's most renowned beauty and wellness companies, provides premium spa and salon services at more than 50 locations around the country.
4. Blue Terra Spa
The primary theme of Blue Terra's spas and massage facilities is centred on the overall wellbeing of the individual's body and mind. Their primary objective is to provide a delightful and revitalising experience that will help you maintain a better mood on a daily basis.
They provide a form of rejuvenation that has been strongly ingrained in our tradition since ancient times through their selection of Ayurvedic treatments and massage therapies. With their standardised processes, highly trained personnel, and trademark Ayurvedic spa treatments, they can provide you with the peace and quiet that you are undoubtedly seeking.
They have developed some of the most lavish body massage techniques that will place you in the lap of luxury as a result of an in-depth understanding of what a fatigued body need in order to regain its vigour after a long day of work.
Those who visit them will benefit from therapies and treatments that have been passed down through generations from the ancient Ayurvedic philosophy, which will deliver an exciting experience in a relaxing environment that has been created specifically to put your mind at peace. This allows them to achieve the pinnacle of relaxation and to relieve their bodies of the stresses of everyday life.
5. Skyyogashala
Introducing Urban Indians to Yoga in Gurgaon at Sky Yogashala: Initiating Health and Happiness in the City. Yoga is the practise of quieting the mind and calming the turbulence of one's consciousness via breathing exercises. A significant benefit of practising Yoga is that it brings your inner self closer to Mother Nature.
True yogic insight gained via thorough instruction in the appropriate direction of practise may be a powerful weapon of empowerment, health, and mental peace—all of which are necessary for surviving and flourishing in the lively milieu of high-street city life.
This is the instruction of the ancient masters, brought to life in the heart of the national capital, illuminating a road to total health and pleasure for all who enter. We ask that you all practise Yoga Asana for at least 1 hour and 15 minutes every day, as well as breathing exercises, particularly Pranayama, in order to live a more fulfilling life.
6. Kittn Salon and Spa
A new brand / venture, Kittn Salon & Spa, will deliver outstanding hair, skin, body, hand, and foot services in a welcoming environment. When you visit Kittn Salon & Spa, you can expect high service standards as well as safe salon techniques that are in accordance with international hygiene requirements.
It is the Team's goal to be properly qualified and professionally trained in order to provide their best work while maintaining the highest level of service in a relaxed environment. In addition to exceeding customer expectations, they are exceptionally well mannered and exceptionally competent in educating clients about the most appropriate product for their individual needs.
Instead of just doing what you say, they are a brand and team that will provide you with what you require via the use of appropriate expertise and educational resources.
7. The Leela's Spa, Lavanya
With their traditional Ayurvedic spa, you may reclaim your tranquillity. The Ayurvedic therapies seek to bring your chakras back into balance while also assisting you in relaxing and recharging your senses. This spa is one of the greatest in the city because of the breath-taking views of the lush Rajokri Greens and the 11 large therapy rooms that we have available.
Take advantage of a wide range of Western and Indian treatments, massages, facials, and spa therapies to make you feel like a princess. The Spa at The Leela Ambience Gurugram is a one-of-a-kind experience when it comes to luxury spas in Gurugram, thanks to its tranquil atmosphere and sophisticated facilities.
Treatments are provided in the most nutritious ways that nature has to offer in the exclusive expanse for face and body therapy. There are no chemicals in any of the treatments, since they are composed entirely of natural materials.
The products are completely devoid of artificial colours and fragrances, as well as lanolin and mineral oil, as well as alcohol, sodium lauryl sulphate, formaldehyde, and parabens, thereby removing every conceivable allergic or sensitising agent. When you come to The Spa at The Leela Ambience Gurugram, you will be able to take advantage of the greatest international therapies available.