Haryana is a vibrant state with a plethora of tourism-related attractions. A weekend vacation to Haryana might include a variety of unique and underexplored activities that will add a splash of excitement and adventure to any weekend break that a traveler may have planned to the state.
All types of travelers may participate in a variety of activities, from visiting wildlife refuges to visiting amusement parks, rock climbing, and taking long road journeys. Touring Haryana, which is densely packed with religious sites and military memorials, is a unique and historically fascinating historical experience.
1. Visit Damdama Lake
Damdama Lake, located in Haryana's district of Gurugram, is a famous destination for tourists (Formally Gurgaon). Activities such as hot air ballooning and boating are available for visitors to enjoy. People are happy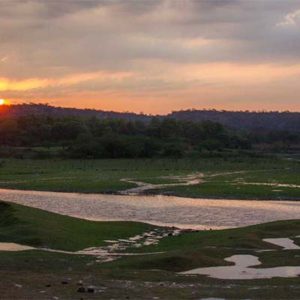 when they are near to the lake, and the magnificent Aravalli hills make the vista even more tempting. The tranquilly of the setting and the accessibility of the place are the crowning achievements.
Swans and other migrating birds make their home on the lake's shores. It appears to be a commonplace location in Northwest India that is not difficult to visit despite its remoteness. One of the many attractions at the lake which draws an enormous crowd is the bar and restaurant. Other attractions at the lake include the hotel wing, hovercrafts, conference center, camping, and lawns.
Damdama Lake was formed in 1947 when a stone and earthen dam built by the British for the purpose of harvesting rainwater was saddled with the task of creating a lake. The lake, which is surrounded by a barrier, is mostly fed by rainwater that collects in a trench at the base of the Aravalli mountains. Near the lake lies an old Shiva temple that dates back thousands of years.
The Lord Shiva receives a large number of petitions from devotees each year, including requests for newlywed couples and newborn newborns. Damdama Lake is located on the Delhi Alwar Highway in Gurgaon, Haryana, and is accessible by car or on foot. It is easily accessible by road because it is about 10 kilometers away from Bhonsdi village in Gurgaon.
It is 38 kilometers away from Damdama Lake and 53 kilometers away from Ajmeri Gate Railway Station to find Indira Gandhi International Airport. The months of October through March are the finest months to explore this gorgeous lake.
2. Visit Surajkund (The Lake of the Sun)
It is known as Surajkund (literally, 'Lake of the Sun') and is an artificial Kund ('Kund' means lake or reservoir) erected in the backdrop of the Aravalli hills with an amphitheatre-shaped embankment that is made in a semicircular shape. A monument commemorating the Tomar king Suraj Pal of the Tomar dynasty is claimed to have been constructed in the tenth century.
Tomar was a devout follower of the sun, and he had erected a Sun Temple on the river's western bank as a result. The fact that Surajkund is approximately 8 kilometers away from South Delhi makes it an excellent picnic destination. The sunpool is surrounded by the remnants of a Sun Temple, which lends credence to this concept. The complex has a nicely landscaped lawn as well as a swimming pool known as Siddha Kund.
More notably, Surajkund has gained international recognition as the site of the world-renowned Surajkund International Crafts Mela, which is held here every year. An Indian handicrafts, handloom, and folk heritage fair is held from the first to the fifteenth of February and takes place around the country. The fair, which takes place in a beautiful rural setting, provides a great deal of fun, frolic, entertainment, and special shopping options.
The fair comes to life with genuinely unusual, exquisite, and special ethnic objects that include everything from exquisitely embroidered textiles to hand woven furniture, terracotta artefacts, jewelry, metal, and cane-ware to terracotta artefacts and jewelry. At the Food Court, you should not miss out on a selection of mouth-watering Indian cuisines.
3. Visit the Beautiful Morni Mountains
Morni is a hamlet and tourist destination located in Haryana's Panchkula district at a height of 1,267 meters (4,157 ft) in the Morni Hills. It is roughly 45 kilometers (28 miles) from Chandigarh and 35 kilometers (22 miles) from Panchkula.
It is well-known for its Himalayan vistas, vegetation, and lakes. Morni is supposed to be named after a queen who governed the region two thousand years ago. She ruled her Queendom with justice and dignity.
4. Take a Trip to Pinjore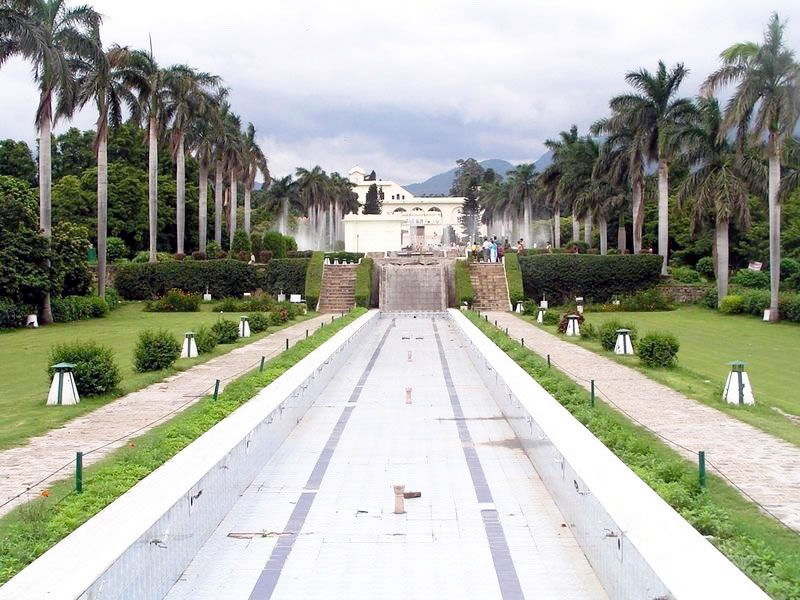 Pinjore is a small town in northern Punjab, about 22 kilometers from Chandigarh and 14 kilometers from Panchkula. It is situated in the foothills of the lower Shivalik mountain ranges. Pinjore is renowned for having one of the most beautiful Mughal gardens in the world.
It is not only visitors that visit Pinjore Gardens, but also historians and archaeologists who find it to be one of the most popular tourist destinations in India. The Pinjore valley offers a lovely temperature and is away from the hustle and bustle of the city. Pinjore is not just an ancient and historical site, but it also holds a great deal of religious significance.
The region has produced evidence of the existence of early man's tools. Pinjore From a religious perspective, Pinjore has long been identified with the five Pandava brothers of the epic Mahabharata, and this association continues today. During their exile, it is thought that the Pandavas remained in the region.
Historically, the locality was known as Panchpura because of the presence of the Panchs in the area. After a while, this was altered to the term 'Pinjore.' In the present day, Pinjore still exhibits traces of its historic past. Ancient texts and inscriptions, as well as a 'Baoli,' or water well, bear witness to the region's long and illustrious past.
5. Take a Trip to Sultanpur National Park
At a distance of 46 kilometers from Delhi and 15 kilometers from Gurgaon, the Sultanpur National Park & Bird Sanctuary can be found on the Delhi – Farukh Nagar Road in Haryana's Gurgaon district. Hundreds of trees, bushes, and clusters of bougainvillaea may be found at the Sultanpur National Park. A decent set of binoculars is essential for getting a clear view of the animals from a safe distance and without disturbing it.
There are four watch towers (machans) positioned at various places across the park to aid in the enjoyment of bird watching. In addition, there is enough parking as well as amenities such as restrooms and drinking water available. The Educational Interpretation Center has been created in this location to provide suitable assistance to tourists that come to see the site.