Because of its various flora and fauna, the attractive state of Haryana has a panoramic beauty that is enhanced even more. Here is a look at some of the top parks and recreation facilities that this state has to offer in terms of parks and recreational facilities.
Haryana has some of the most beautiful parks in the world. Let us have a look at some of the best parks in Haryana.
1. Sultanpur Bird Sanctuary
This state's greatest wildlife sanctuaries are located along the Delhi – Jaipur highway, which runs through the state. This reserve, which was established by India's famed naturalist, Dr Salim Ali, is claimed to be home to a plethora of migrating bird species that coexist peacefully with the avifauna that considers it to be their native habitat.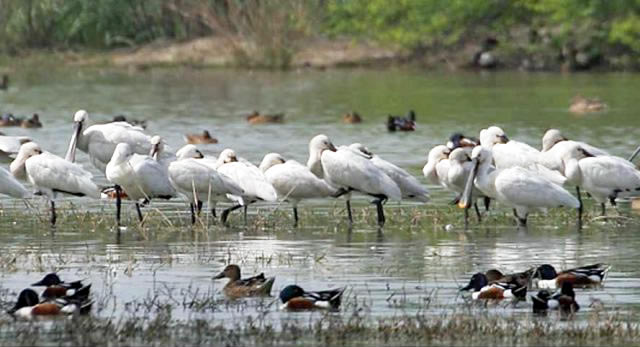 During the monsoons and floods, a stretch of marshy terrain has been transformed into a body of water known as Sultanpur Lake, where species such as fish and insects survive and thrive. Birds migrating through the area come from as far away as Europe and Siberia to take advantage of this. After a period of time, the number of species has increased to around 100 regulars. Among them are the following:
Darters,
Egrets,
Shovellers,
Ruddy shelducks,
Teals,
Kingfishers,
Bar-headed geese,
Red-wattled lapwings,
Sandpipers,
Demoiselle cranes, etc. to name a few.
The Park contains a range of various forms of wildlife, which includes a broad array of animals, such as the wolf. Others include:
Blackbuck,
Hedgehog
Indian porcupine,
Leopard and
Four-horned antelope.
This stunning show of avifauna is best enjoyed between November and March, when the warm winter climate is ideal for both the visiting birds and nature enthusiasts alike. For those devoted bird watchers who take their sport seriously, there are watch towers, hideouts, and a museum on the grounds.
2. Saraswati Wild Life Sanctuary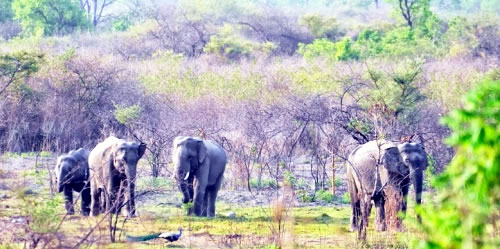 The Seonsar Forest, also known as the Kurukshetra Forest, is a Haryana wildlife sanctuary that comprises sections of the Kurukshetra and Kaithal districts. The forests are thick and provide a natural habitat for a variety of animals. Some of them are:
Blue Peafowl.
Rufous Treepie.
Greater Coucal.
Indian Grey Hornbill.
Coppersmith Barbet.
A cacophony of naughty monkeys.
To get here, you may take a scenic journey along the National Highway and let the wonderful views and sounds of nature wash away your concerns.
3. Kalesar National Park
The Kalesar Forest, which is covered in lush Sal trees, graces the foothills of the Sivalik peaks of the majestic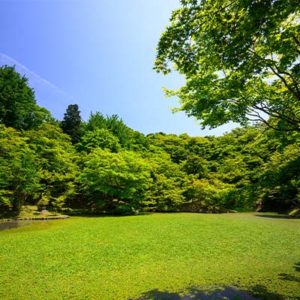 Himalayan Mountain Range. It is part of the Yamunanagar district of Haryana and has borders with three neighboring states: Himachal Pradesh, Uttar Pradesh, and Uttarakhand. It is part of the Yamuna Nagar district of Haryana. Because to its near proximity to the highways and trains, the location is well-connected.
This area is abundant in biological variety, as evidenced by the existence of a large number of medicinal plants in this area. It is home to a large number of threatened and endangered animals and reptiles. It also occasionally serves as a stopover for Tigers and Elephants on their way to and from Rajaji National Park. In their Protected Area, they also provide a haven for 10-12 leopards who live in the area.
4. Chandigarh Gardens
Beautifully constructed gardens, such as the Smriti Upvan (Garden of Fragrance), the Shanti Kunj (Sukhna Lake Gardens), and the Dr Zakir Hussain Rose Garden, are among Chandigarh's most well-known attractions. They are the habitat of hundreds of unique kinds of aromatic blooming plants and medicinal plants, many of which are endangered. A big feature in this city are the Garden festivals, which take place every year.
Made entirely of repurposed industrial debris, the Chandigarh Rock Garden is the city's most unusual attraction.
5. Pinjore Yadavindra Gardens
The Nawab Fidai Khan planned this lovely garden, which was built by the Patiala Dynasty rulers in the Mughal style and built by the Patiala Dynasty rulers. Every year since 2006, the Pinjore festival has brought together the top performers from all around the country to showcase their abilities.
6. Panchkula Cactus Garden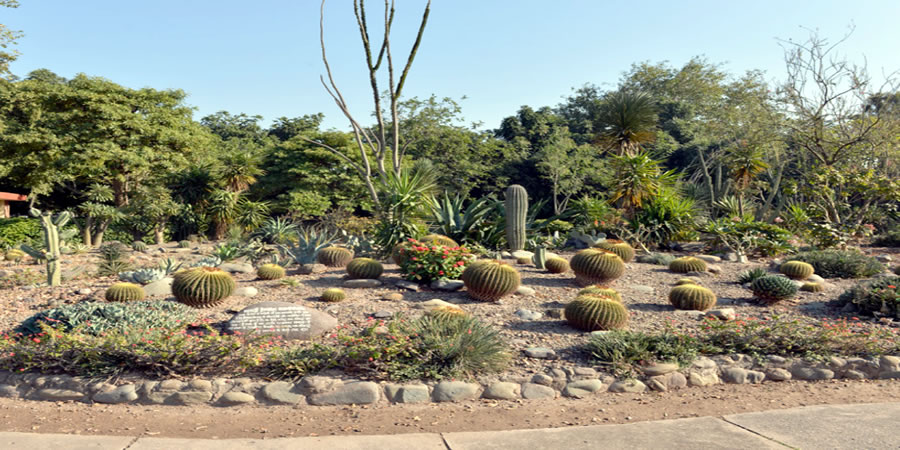 It is Asia's largest cacti garden, dedicated to rare species and containing more than 3500 different types of cacti. Aside from that, the bonsai collection of succulents and non-succulent plants is also rather impressive.
7. Zoological Gardens
Rohtak Zoo is a little zoo in Haryana that is home to a diverse collection of animals and is dedicated to wildlife conservation efforts. Located in Chandigarh, Chattbir Zoo is home to a lion safari and the Royal Bengal tiger, both of which are the pride of the facility.
8. Chhilchhila Wildlife Sanctuary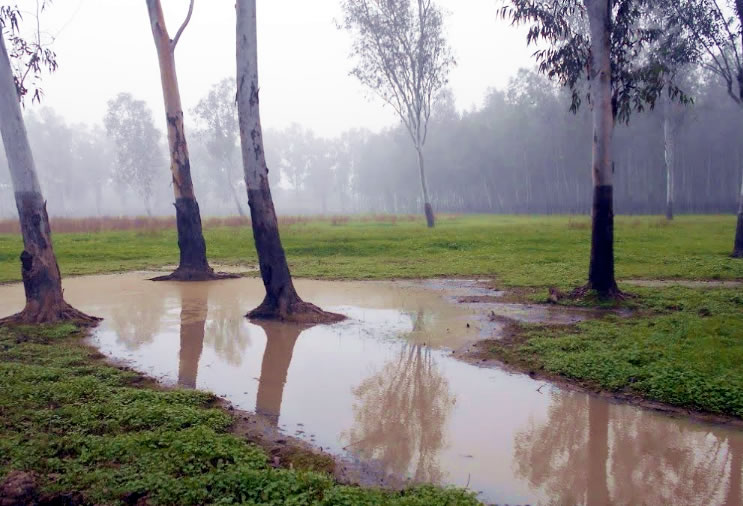 Located in the state of Haryana, the Chhilchhila Wildlife Sanctuary, also known as the Seonthi Reserve Forest, is one of the most well-known wildlife sanctuaries in the country. This sanctuary, which can be found near Kurukshetra University, covers a total area of 29 hectares (about 72 acres). The location of this sanctuary is unique in that it is close to a tiny lake that has been created as a result of the embankment.
If you can, plan a trip to come during the winter months, when the sanctuary is home to a diverse range of wetland birds representing 37 genera and more than 16 families. In addition to being a bird sanctuary, a 5 km (3.1 mile) radius surrounding the sanctuary has been designated as an eco-sensitive zone.
It will be worthwhile to pay a visit to the location since it is densely planted with bushes and shrubs of various sorts.
9. Bir Shikargah Wildlife Sanctuary
Bir Shikargah Wildlife Sanctuary, located near Panchkula at a distance of just 0.5 km (approximately 0.3 mile), has an area of around 767 hectares and is accessible by car or on foot (1895 acres). One of the most popular tourist attractions is the Vulture Conservation and Breeding Centre.
Additionally, the sanctuary is home to a variety of various wild animals, including the Rhesus macaque, Gray langur, Indian Jackal, Gray Mongoose, Sambar deer, striped hyena, and jungle cat, to name a few examples. This reserve is also known as the Khol Hi-Raitan Wildlife Sanctuary in some circles.